Homelab
Home office — Homelab, 29U
Most of my computer projects includes, or revolves around — my homelab.
Top to bottom
Front
Rear
MikroTik CRS317-1G-16S+ Network
MikroTik CRS328-24P-4S+ Network
Eaton HotSwap MBP Power distribution
Non-racked
RPi power, Monitoring probe Power management

RPi Foundation Raspberry Pi 3

APC Rack-Mount PDU Power distribution
Schroff Socket strip Power distribution
Anker PowerPort 6 USB, 60W Power distribution
RIPE Atlas probe Monitoring probe
Philips Hue bridge IoT
TP-Link SFP media converter Network
Backup
Every night I backup up all virtual machines and containers, using Proxmox Backup Server — the backups gets synced to Backblaze B2 using rclone crypt.
For off-site document backup I use Duplicacy, it encrypts, deduplicated, and uploads to Backblaze B2 as well.
Power
The primary power source is a dedicated 15 A circuit — for the homelab rack and heat-pump. The basement circuit is used as the secondary source. Both inputs are protected with a Brennenstuhl Premium-Protect-Line 60 kA surge protector.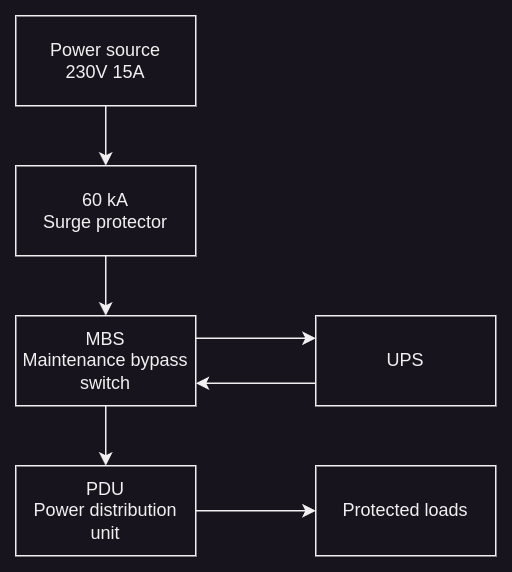 Power monitoring in Home Assistant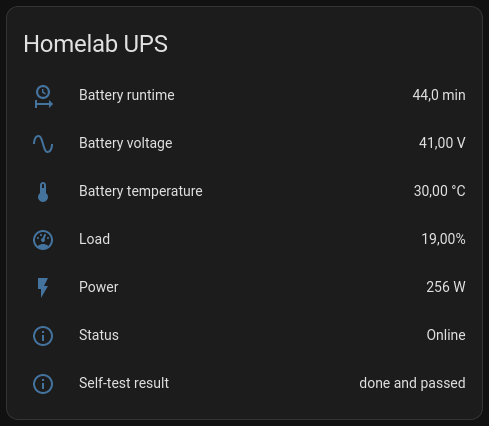 Network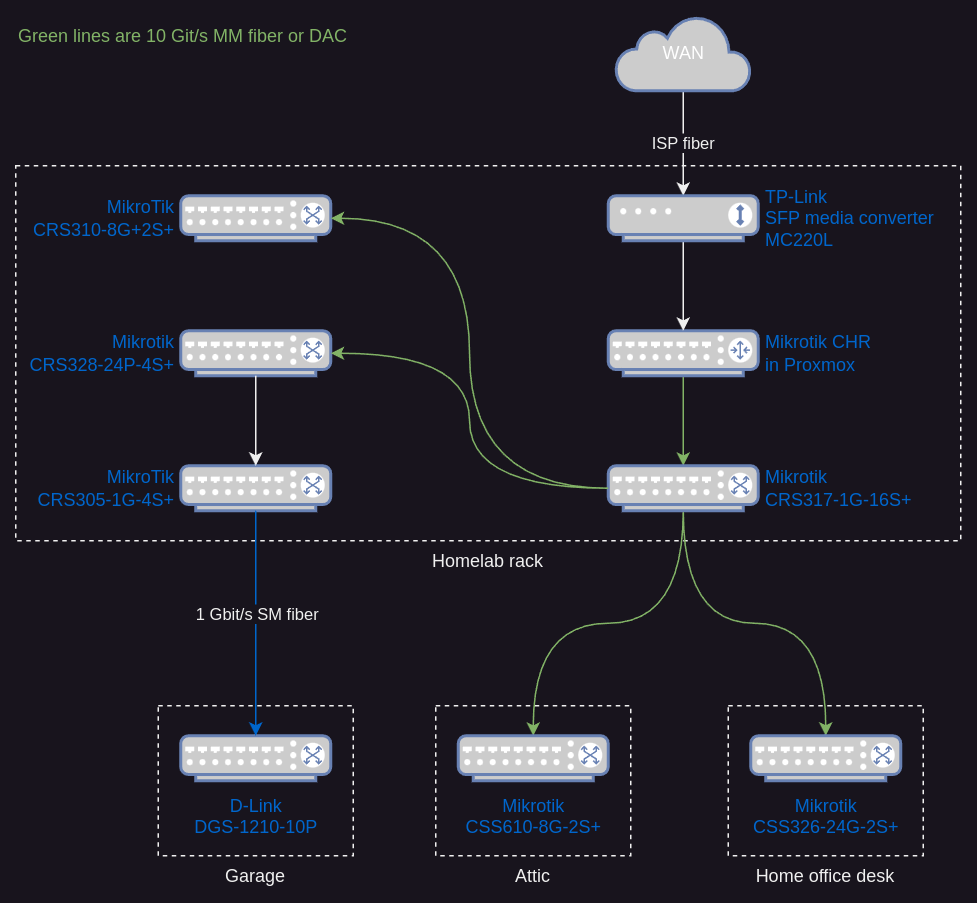 Only switches that I consider part of the backbone is included in this diagram, e.g. a local switch on the TV-bench is not included.
Networks
CCTV
DMZ
Guest
LAB
Users
Work
Photos
Services
Asterisk (PBX)
Gitea
Haproxy
Home Assistant
Knot DNS server
LibreNMS
Mikrotik CHR
Mosquitto MQTT
NFS server
NVR (DIY FFmpeg)
OpenMediaVault
Plex Media Server
Portainer
Proxmox Backup Server
Syncthing
Unifi controller
Web server (nginx)
Wireguard
Zigbee2MQTT
µLogistics
Links