About
Table of contents
Me, Thomas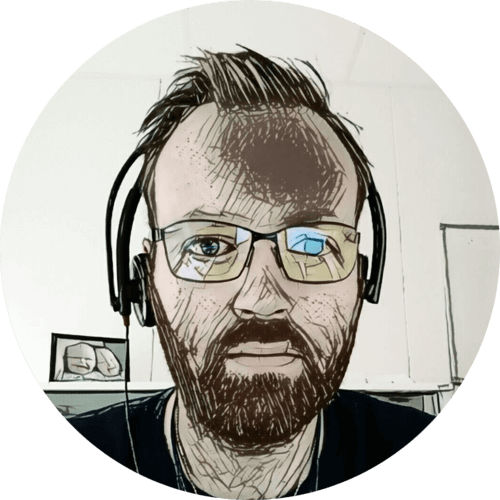 I'm a father of three sons, the oldest two being twins. I live with my kids and girlfriend in Norway. I'm in my mid-30s and find computers with Linux, electronics and home automation things pretty fascinating. I'm also a big fan of red wine, Whisky, and cigars.
Between work and family, there isn't a lot of time left. I use it mostly in my home office/man-cave. A 10 m² (108 ft²) room in the basement, where I tinker with my homelab and electronics projects. I try to write about it.
If you'd like to get to know me even better:
If you enjoy my writings — there is a
feed
you can subscribe to.
OS of choice
Workstations: Arch Linux
Server: Ubuntu
Mobile: Android
My gear
Desktop computer

Intel Xeon X5680 3.33GHz, 12 GB RAM
Samsung 34" LED Curved S34E790C monitor
Corsair Gaming STRAFE RGB keyboard
Logitech G602 wireless mouse
Argon TEMPO Active 4 speakers + HRT Music Streamer II+ DAC

Laptops

Thinkpad X250
Thinkpad T450s

Smartphone

Samsung Galaxy S10 Lite
The homelab and electronics lab have dedicated pages.
Web presence
Contact info
You can contact me at blog.contact+website@cavelab.dev or tweet at me.
This website
I aim to keep it simple, clean, and uncluttered.
Running cost
So what does it cost per month to keep a website like this going?
Cavelab?
Well… My home office, man cave, server room and electronics lab is in the basement — with thick concrete walls, and no windows. Kinda like a cave.
Inspiration
Here are some blogs that I have looked to for inspiration;
License
Except where otherwise noted, content on this site is licensed under a Creative Commons Attribution-ShareAlike 4.0 International License.
All product names, logos, and brands are property of their respective owners. All company, product and service names used in this website are for identification purposes only. Use of these names, logos, and brands does not imply endorsement.
Cover images are created with graphics from Vecta and SVG Repo.
Privacy policy
This website doesn't store your data; track you; use cookies, advertisements, or affiliate links.
I am using Plausible analytics to collect aggregated visitor stats, using my own custom domain ping.cavelab.dev. No identifiable information is collected, I'm just curious how many visitors I have and what posts they read.
When using YouTube embeds, they have privacy-enhanced mode enabled.