I have a hard time remembering to take breaks when working from home. I do check Twitter and Reddit every now and then, and think of that as a break — but it's really not.
A break is stretching, getting up, walking around, or going outside. And I'm not very good at doing any of those things.
I tend to think that I need to squeeze in as much working time as I possibly can, to make up for the time lost with the current COVID restrictions. The kindergarten closes early every day, and I have to pick up our youngest.
But this is probably not a very good approach… And I tend to be quite fatigued after a day's work.

So I've decided to take more breaks. I have discovered an application called Stretchly. It pops up every 10 minutes with a few tips for a 10-30 second break. Every 30 minutes it reminds me to take a 5 minute break. These times can be adjusted, but I'm just going with the defaults for now.
Update: I've changed the schedule:
30 seconds break every 20 minutes
10 minutes break every hour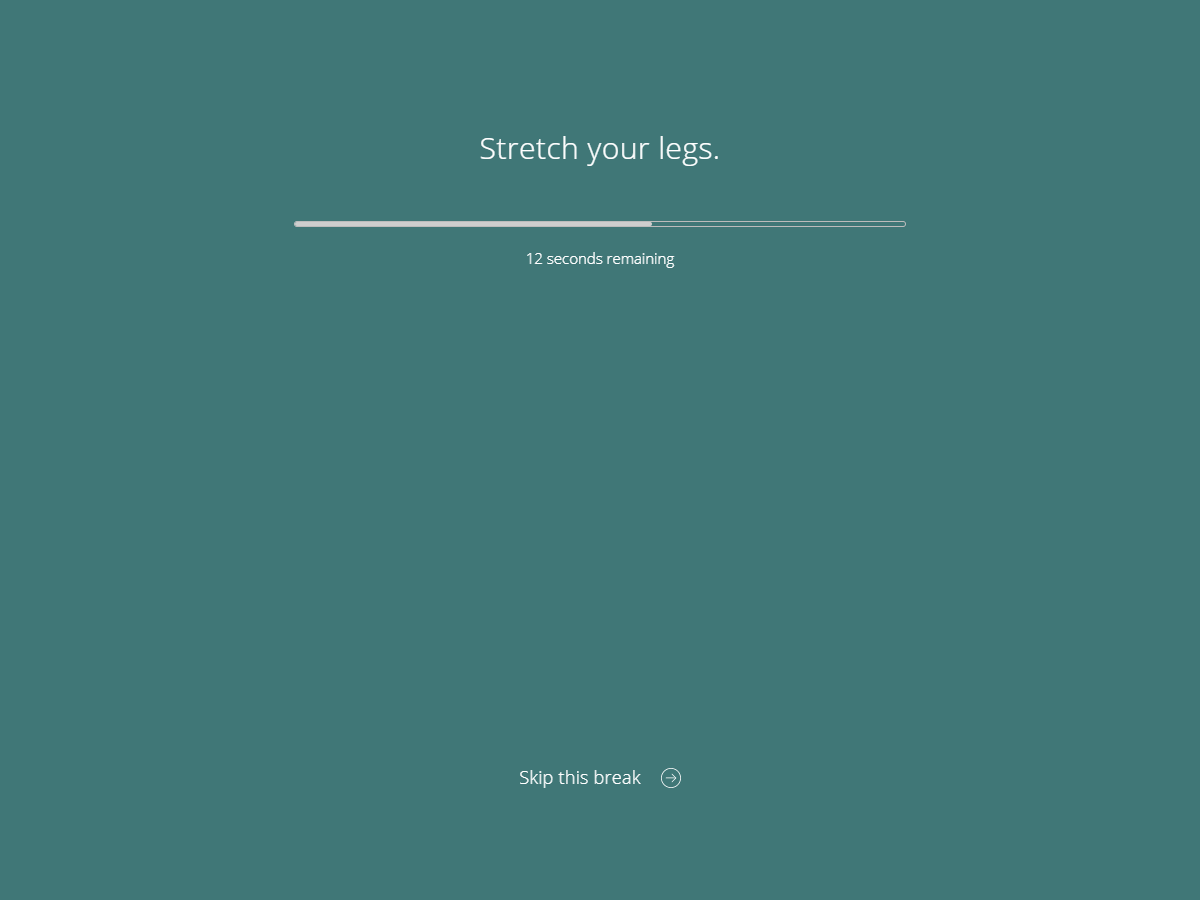 5 minutes is enough to get up, put on some laundry, clean up some toys, or do some other arbitrary household chore. An added bonus of this is that my girl-friend gets very happy 😃
I used to take my lunch breaks standing next to the kitchen counter, eat for a couple of minutes and get back to work. Instead I think I'm going to go outside for a bit, maybe with my pipe 🧐
Let's see if the additional movement, and stretching during the work day helps with my stiff neck 🙂
Last commit 2022-08-06, with message: add summary and emojies to older posts